Fishcon makes it easier for fish to pass through power plants and other migration obstacles.
The focus of our actions is a water passage with sustainable energy generation. Fishcon, based in Linz / Upper Austria, was founded by Bernhard Mayrhofer in 2018. In a short period of time, the company has received several prestigious awards, most recently in autumn 2020 with the Allianz Environmental Prize. Fishcon develops and sells space-saving and cost-saving alternatives to conventional migration aids that are used in transverse structures.
"We prove that ecological water protection and the use of hydropower can be combined in a sustainable way!"
Bernhard Mayrhofer MSc
Managing director
bernhard.mayrhofer@fishcon.at
+43 650 9401368
Ing. Clemens Kaltenböck
Salesmanager
clemens.kaltenboeck@fishcon.at
+43 676 3881170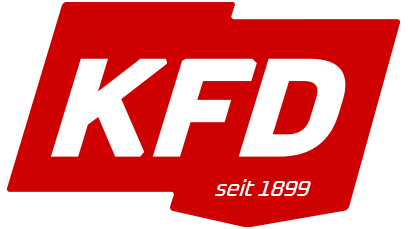 Thanks to many years of experience in the fields of energy, electrical engineering, metal and wood, the family business in the 4 th generation is a competent partner. KFD's top priority in all activities is careful and respectful interaction with nature, fellow human beings and the environment.
"The shared knowledge of hydropower, sustainable energy generation, metal and the environment help us to realize any project. We have already been able to implement some pilot projects through good cooperation. Around 60 competent employees support us in realising projects in harmony with nature."
2022
– Cooperation with first partners for international sals and distribution
– Further Fishcon locks could be implemented
2021
– Five further projects with Fishcon locks were submitted
2020
– Function of both Fishcon locks could be proven
– Market launch and start of the development of further products
2019
– European patent obtained
– Implementation of the Fishcon lock on the Aschacharm
– Start of turbine development with Graz University of Technology
2018
– Founding of the Fishcon company
2017
– Technology has been successfully investigated by the University of Natural Resources and Life Sciences, Vienna
2016
– Patent received in Austria
2015
– Idea for a new fish pass
Fish pass
Discover in-depth information about the technology, benefits, and operation of our groundbreaking patented 2-chamber organism bypass.
Reference Systems
Discover the reasons behind the top marks awarded to our pilot systems. Gain a better understanding of our reference systems and their strengths.